Our Senior Living Community is Nationally Recognized for Our Approach to Memory Care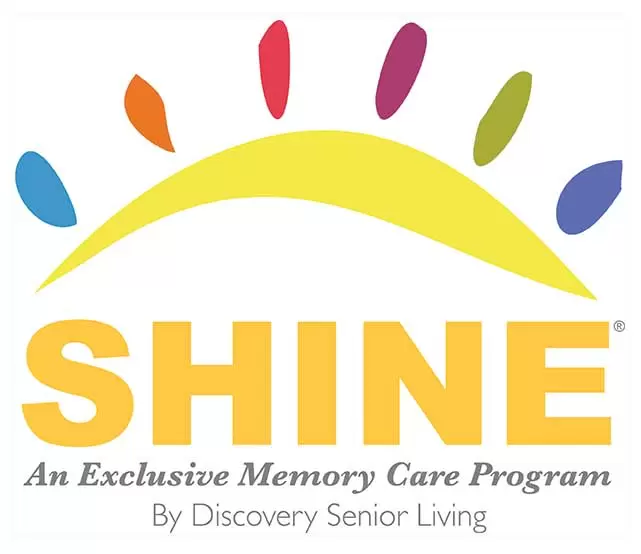 At Discovery Commons, we recognize the different challenges faced by people with dementia. Upon acceptance at our Memory Care community, we will guide and support your loved one using a service-focused approach that's rated among the nation's very best.
Our SHINE® Memory Care program curriculum has earned a National Certificate of Recognition from the Alzheimer's Association®, the country's leading, voluntary health organization dedicated to Alzheimer's care and research. The distinction is one that we share with a small and elite group of U.S. memory care providers.
SHINE® is an exclusively customized method to memory care that fully utilizes scientific principles in order to encourage engagement, understanding and quality of life for seniors suffering from dementia as well as Alzheimer's Disease and other conditions related to memory.
Our nurses and certified nurse assistants, with ongoing education and specialized training in memory care diseases, chart a course of exploration for each resident that touches on various, important aspects of life. Our SHINE® Memory Care program is designed to restructure and maintain that which their sickness has taken from them. From nutritious meals to specialized support and care, you can attain peace of mind knowing your family members are in the best hands, receiving top-notch care. You have our word.