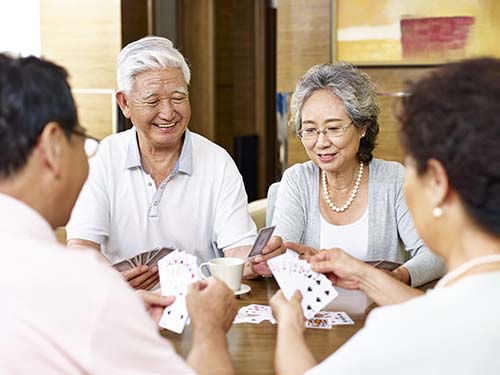 Senior living amenities do much to determine a community's overall value. Find a community with plentiful, high-quality amenities for an affordable price, and it's like getting more bang for your buck—the mark of a really good value!
Senior living amenities and lifestyle services do much to shape the overall way of life in a particular community. Often, these items are what separate the first-choice communities from the rest of the pack. That's why, when considering senior living options for yourself or a loved one, it's good to take a thorough look at available amenities and resident services. 
Here at Discovery Commons South Biscayne, resort-style amenities and a range of comfort and convenience features make day-to-day living richer and more satisfying for residents. It's a big reason why area seniors choose Discovery Commons, and why so many of our residents are happy to this day to make their homes here.     
Please read on to explore the various amenities, senior living programs and unique apartment home features that set our community apart. Then, contact Discovery Commons South Biscayne to set up a personalized, guided tour and come experience them firsthand!